FEATURED ARTIST
PEDCO's featured artist for December 2021 is Sierra Buffalohead.
Sierra Buffalohead is our youngest featured artist, at 16 years old.  She is an enrolled member of the Ponca Tribe of Oklahoma. On her father's side she is affiliated with the Omaha Tribe of NE Nebraska.  Sierra enjoys many art forms, including drawing, painting, graphic design, ceramics, photography, videography, and slam poetry. She plans to double major in studio art and graphic design.
Sierra's philosophy is that art can be a way to preserve her Native culture, express its traditions, reclaim Native peoples' identity, celebrate connectedness, and portray Native peoples' own images. She believes that art can give Indigenous people a sense of pride, identity, and perseverance and that art can also be therapy, a way to deal with grief and trauma.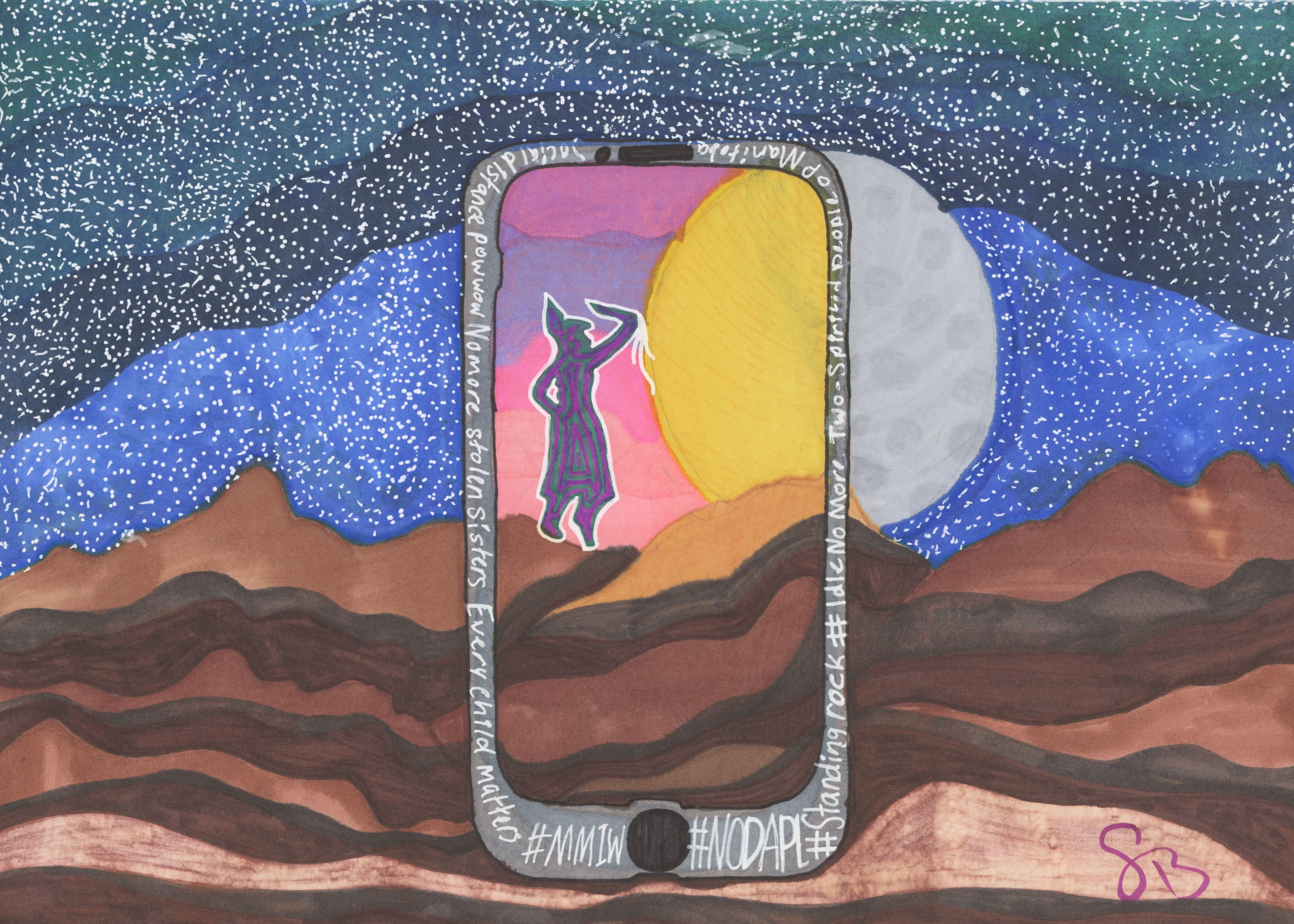 Digital Landscape Series- Image 1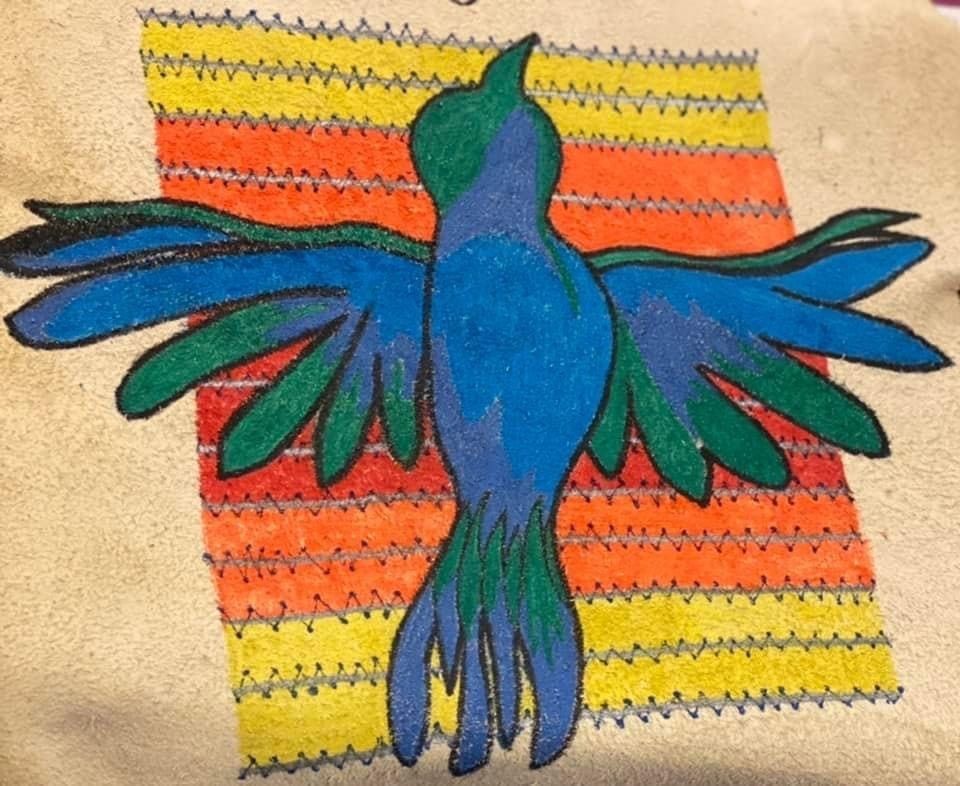 Bluebird on White Buffalo Hide
Check in every month for a new Featured Artist!
February - Brenda Bogacz
March - Travis Blackbird